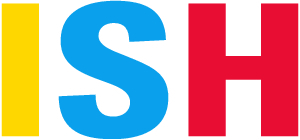 Altecon and EnOcean Alliance at
ISH 2015
ISH 2015 (Frankfurt, March 10-14 2015) will see the participation of Altecon at EnOcean Alliance stand B69 in Hall 10.3.
This year leading theme is "Comfort meets Technology" and Altecon will exhibit some of its building and hotel automation solutions such as the light controller series SH445xx, developed to allow an optimal LED lighting control in hotel and offices. Also, HVAC (heating, ventilating, and air conditioning) controllers SH324 and SH320 will be presented with the Wi-Fi/EnOcean gateway SH024WS-EO, which creates a backbone network by simply retrofitting the existing Wi-Fi infrastructure.
SH024WS-EO: Hotel and Office automation
Offices: Web Server allows employees to control by their own computer temperature and lights. On the screen are available images to switch on / off / dimming lights, a virtual thermostat allows changing set-point and speeds (virtual thermostat is able to operate like a real one but it needs only an inexpensive temperature sensor).
In hotel room client is authorised to interface the Web Server to control lights and temperature. When client leaves the room, lights will be switched off and temperature set-point changed.
SH324AC e SH320AC-R: controller HVAC
SH324AC: fan coils need at least 3 outputs for speeds and 1 or 2 outputs for valves, for inverter type an output 0-10V is available. Two analogue inputs for probes evaluate the ambience temperature (to fulfil the thermostat function) and pipe temperature (to recognize warming or cooling).
SH320AC-R: its function is to interface splits with other EnOcean devices like Window Contacts and Motion Sensor. EnOcean Split controller sends IR commands to split. Original remote control is substituted by another one that sends commands to controller that will be repeated, if permitted, to the split.
SH445 series: light controller
EnOcean controller is able to control not only the switching of lights but also the necessity to do it. In hotel rooms lights are enabled only if people are detected. In an office if people are detected and, if the dimming is available, lights may be adjusted to perform the right value.
Altecon SH445 and SH445LMRP are advanced controllers capable of detect people, measure the light, command lights in switch mode and/or dimming it.
SH445 (Slave) is equipped with 2 outputs 0-10V, 1 power output 230V/3A (hybrid relay: static and electromechanical), 1 input line to verify the right working of controlled lights and 1 interface EnOcean that receives commands from light sensor EnOcean or controller SH445LMRP.
SH445LMRP (Master) more then SH445 is equipped with luxmeter and motion sensor to detect people and/or vehicles.
Additional info about the event or the products exhibited can be obtained by contacting us or at the EnOcean Alliance event presentation page.