Products and solutions » Building automation » Lighting Bus Manager
Lighting Bus Manager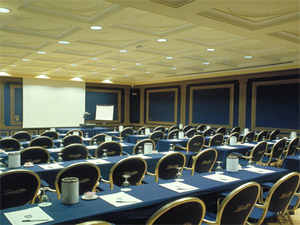 Click on the image to enlarge
Lighting Bus Manager is a building automation service and has been designed to control the illumination in different environments, such as Hotels, Show Rooms, Museums, Congress Halls and Theaters.


Lighting Bus Manager uses the Ethernet BUS and a remote control via a computer. Each single light or a whole scenario is controlled via keyboards and remote controls; also, it can be pre-set with a timer.


Lighting Bus Manager can be integrated into the Building Automation to control accesses, the sound and video diffusion, etc.
Decorative Illumination
| | |
| --- | --- |
| Click on the image to enlarge | Click on the image to enlarge |
| The light enhances the water games and seems to share their nature and movements. | The atmosphere created by an accurate illumination generates deep sensations. |
Architectural Illumination
| | |
| --- | --- |
| Click on the image to enlarge | Click on the image to enlarge |
| An accurate illumination drives the observer's attention. | The light enhances the water games and seems to share their nature and movements. |
Efficient Illumination
| | |
| --- | --- |
| Click on the image to enlarge | |
| Elfi's Show Room with 800 lights controlled via keyboards and computers, individually or grouped in pre-set scenarios. | The Verdi theater in Cesena (Italy) is a perfect example of efficient illumination. |